Michael and Chris Ferry love to prank their dad on his birthday. The pair will typically take their unsuspecting father, also named Chris Ferry, to Applebee's for his special day and sneakily have the waiters and waitresses surprise him with a birthday clap.
However, this year the sons decided to take things a step further by paying to have Chris's phone number plastered across a massive billboard in the Atlantic City area.
"WISH MY DAD HAPPY BIRTHDAY," the sign reads along with their dad's phone number.
Since it went up, the billboard has been the inspiration behind more than 20,000 'Happy Birthday' calls to Chris Perry. The sign will stay up until April 6th and cost the brothers $2,000.
"We really got him," said Michael Ferry, who described his father as a pretty conservative guy.
"He's having fun with it because there is no other route he can take," Michael said.
The boys even took a video of their dad's phone exploding with thousands of calls and texts.
Chris Ferry actually had to purchase a new phone after the overwhelming amount of contact, whichwas apparently all part of the original plan. Chris was still harboring an old Florida area code and his sons wanted him to get a 609 South Jersey number because it would be less confusing.
"It worked," Michael Ferry said.
The sons even contacted the Kelly and Ryan TV show and got them to call Chris.
Which only initiated more birthday phone calls and texts.
Chris Ferry spoke to Patch about the elaborate prank and he seemed to have a good sense of humor about the entire thing. He's looking forward to seeing his sons and "giving the bill for my new phone." Ferryis also hoping to turn the venture into a charitable cause.
Well, for the zillionth time this month, Happy Birthday Chris!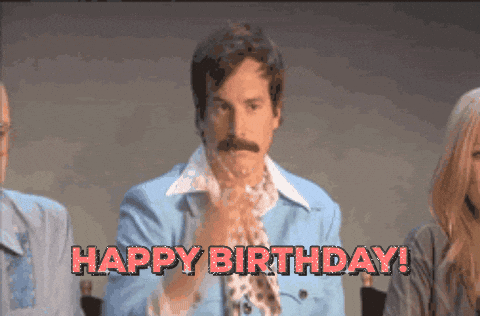 h/t Patch