Everyone loves a feel-good story, but the best stories (in my opinion) are those about our four-legged companions. Dogs are truly wholesome, loyal creatures who stand by our sides through all of life's ups and downs. Which is why they deserve nothing but the best treatment. That being said, allow us to introduce you to two adorable Golden Retrievers, Charlie and his seeing-eye puppy Maverick.
????WARNING: Extreme levels of cuteness ahead! Side effects include high-pitched squealing, nonstop aww's, and happy tears.
This is Charlie and Maverick.
Freaking adorable right!?
Charlie is a blind, 11-year-old golden retriever who recently gained his own seeing-eye puppy and forever companion.
Back in 2016, Charlie had to have his left eye removed after being diagnosed with glaucoma.
A year later, Charlie began experiencing similar discomforts in his right eye so his owners decided to have it removed as well.
Owners Chelsea and Adam Stipe told NBC that they would do anything for Charlie. "For us, it was a no-brainer, empty our retirement plan to care for this dog because he makes us happy," said Chelsea Stipe.
Chelsea said she and her husband were thinking about adding another puppy to the family for a while.
When she became pregnant, Chelsea decided it would be the perfect timing to make sure their child had a dog to grow up alongside.
Last New Year's 2019, the family welcomed golden retriever puppy Maverick into their home.
Charlie wasn't Maverick's biggest fan in the beginning, but eventually, the pair began to bond. "They're both pretty crazy and special. They're definitely our entertainment," Chelsea said.
After the pair became companions, it was clear that Maverick noticed something different about Charlie.
"When they would play, Maverick would realize that Charlie would lose the toy sometimes, so (Maverick) would pick it up and put it back in front of him to re-engage playtime," Chelsea said.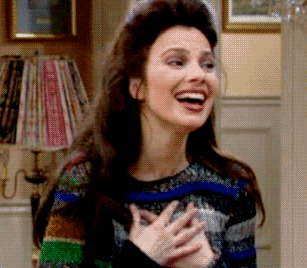 My heart.
The two dogs even support each other on walks.
Chelsea submitted photos of Charlie and Maverick together to the popular social media account WeRateDogs. Of course, they were more than excited to share the wholesome story.
The post of Charlie and Maverick went live on March 18 and has since garnered hundreds of thousands of likes.
People were in love with the pair.
"It was crazy, it was not what I was expecting," Chelsea said.
WeRateDogs suggested Chelsea create an Instagram page specifically for her two goldens and the account gained more than 20,000 followers in the first day alone.
"Everything has just been so positive and loving and I've even had people reaching out about their dogs who had glaucoma," Chelsea said.
Follow more of Charlie and Maverick's adventures on their very own Instagram.
h/t NBC Philadelphia