Growing up is hard work, but it's even harder if youÂ're one of the millions of children with an autism spectrum disorder or a similar condition that can delay developmental milestones. Grayson, a 7-year-old child, is one of those children, but heÂ's not letting it get in the way of leading a happy, rewarding life with his parents.
This is 7-year-old Grayson. According to his mom, Ash (@Abkjames1 on Twitter), Grayson has autism and ADHD and he recently learned how to use buttons and zippers as part of his occupational therapy.
Ash shared some touching text messages Grayson sent to his father after learning to dress himself. He snapped a pretty dapper looking selfie and sent it to his dad along with the message "I got dressed all by myself."
"You did a great job buddy," his father replied. "Thanks bud," Grayson wrote back.
GraysonÂ's wholesome exchange with his pops went viral and it was almost too pure for people to handle.
— leila ?? loves tony stark 3000 (@wisestark) June 3, 2019
Some parents shared the cute texts they get from their own children, as well their experiences raising kids who arenÂ't neurotypical.
Love this…here's what I get with my daughter ???? pic.twitter.com/MZKQULarWd

— @theFinnishSisu (@theFinnishSisu) June 2, 2019
GraysonÂ's mom Tweeted a follow-up a video of her little nugget responding to the news he was Twitter-famous, and itÂ's adorable too.
Grayson appreciates all the Twitter love, even though he doesnÂ't know what twitter is yet ???? pic.twitter.com/6WwS9M5LRr

— ash (@Abkjames1) June 2, 2019
"Everyone on Twitter loves you," his mom told him. "Great!" a beaming Grayson replied. "Do you know what Twitter is?" she asked. "No," Grayson said.
He may not know Twitter, but Twitter knows him and theyÂ're all very proud of him. So are we.
Thanks bud!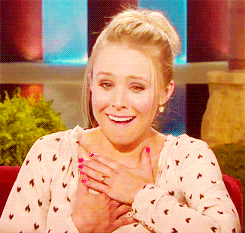 h/t: Kale Salad