Look at this very good girl. This is Reva, an 11-year-old black Lab who is retiring from her job as guide dog.
Emotions ran high & some tears fell (not just from my eyes) as Reva the #cpnewshound took her last romp through the @cdnpress newsroom. Her well-earned retirement from work as my guide dog begins tomorrow. Goodbye & thank you, baby girl, for keeping me safe & loved for a decade pic.twitter.com/IqQCD0THd4

— Michelle McQuigge (@mich_mcq) May 29, 2019
Her owner, Canadian Press reporter Michelle McQuigge, has spent 10 years with Reva by her side.
Reva the guide dog is trending on #Toronto twitter, with good reason! She was the world's greatest broadcast dog at @AMIaudio and was quite well loved at the @CdnPress. Happy retirement! pic.twitter.com/76NzS1mfzz

— Michael Iantorno (@WorldIsSquare) May 23, 2019
In honor of her retirement, McQuigge and her co-workers threw Reva a special party to see her off. There was cake for the humans and doggie cupcakes for Reva.
For anyone wondering how the guide dog retirement party prep is going, the pupcakes are now in hand. Reva is really, really psyched 🙂 pic.twitter.com/eyh2BEBds7

— Michelle McQuigge (@mich_mcq) May 22, 2019
Speaking to As It Happens guest host Gillian Findlay, McQuigge explained that Reva's job as her guide dog involved helping her navigate the streets and get around obstacles.
Our #cpnewshound Reva, who has worked for the amazing @mich_mcq for nearly a decade, is retiring. We threw her a sendoff party today because she is the best girl. pic.twitter.com/9Qr2X4qCdZ

— Diana Mehta (@dianamehta) May 23, 2019
"Because of her, I can walk in a much more comfortable, faster pace and not feel like I'm being hemmed in by the crowds."
Today we At @CdnPress celebrated the inimitable Reva, @mich_mcq's #CPNewsHound, ahead of her retirement. It was beautiful and fun and I'm not crying, you're crying. pic.twitter.com/65Vv05FuRj

— Nicole Thompson (@ColeyT) May 23, 2019
As for why Reva's being retired now, McQuigge said, "She's still in good health. She can still go at a pretty good clip. But her pace has slowed down some. Her energy level isn't quite as high as it used to be. And I figured it was time to spare her from another summer of hot, crowded streets and the joys of our local transit system."
VIDEO: IT HAS BEGUN#cpnewshound pic.twitter.com/ucJibf993K

— Paola Loriggio (@ploriggio) May 23, 2019
McQuigge told Findlay that she was "very emotional."
Here's Reva, ?@mich_mcq?'s guide dog, crushing a pupcake at her retirement party. #cpnewshound pic.twitter.com/nvOA7B5DUX

— Liam Casey (@liamdevlincasey) May 23, 2019
"This is a very exhausting process in a whole variety of ways, as the process of detaching from a guide dog who's been with me virtually 24 hours a day for almost a decade is not something that I'm finding terribly easy."
Reva the #CPNewsHound after partying like a rock star pic.twitter.com/cXrYi3qRJj

— Jody White (@JodyJodyWhite) May 23, 2019
She continued, "At the same time, though, she deserves a really good retirement. She's been an incredible guide dog, and she's in her twilight years and she's still healthy enough to enjoy them. So I owe it to her to let her go and do exactly that."
The recently retired #cpnewshound Reva having a snooze before her chauffeur arrives to take her to her new five star country estate. pic.twitter.com/pwILzfTZbw

— Corey J. Davidson (@agent_indigo) May 30, 2019
So what's next for Reva? She's going to live with family members of McQuigge's who have "lovely rural property." No gold watch for Reva because dogs don't typically wear watches.
Well, it's off to guide dog training school I go! The #cpnewshound needs a successor, though never a replacement. I won't be on here much but sporadic updates are possible. See you in three weeks!

— Michelle McQuigge (@mich_mcq) May 31, 2019
And now it's time for McQuigge to get a new guide dog, who she stressed was going to be "a successor, though never a replacement."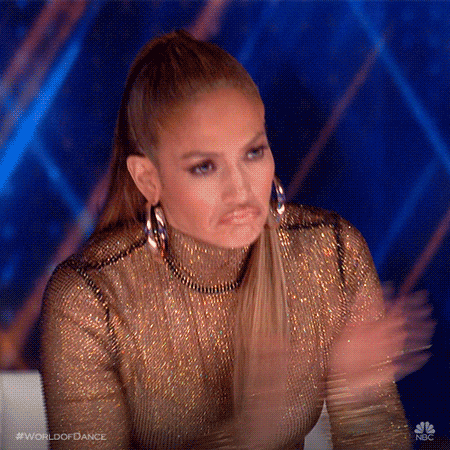 Three cheers for the newroom's goodest girl Reva!