There's not much in this life thatÂ's totally, 100% pure, but the Toy Story movies sure come close. Toy Story and its sequels manage to explore heady themes of self-realization, mortality, and identity in a poignant yet fun way, which is pretty impressive for kidsÂ' movies.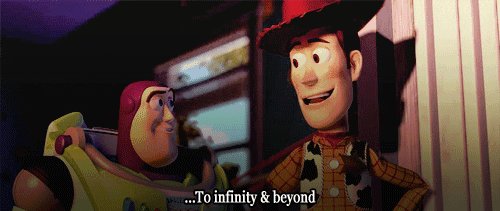 ThatÂ's why Toy Story and its sequels have managed to earn praise from critics, parents, and generations of children alike. According to reviews, Toy Story 4 continues the streak of thoughtful childrenÂ's entertainment, which is great news for one girl who had a very special birthday wish.
Nora Leonard, a 17-year-old Chicago girl who was diagnosed with cancer last August, loves the Toy Story movies.
Unfortunately, complications of her illness mean sheÂ's unable to make the trip to the movie theater to see Toy Story 4, something her parents wanted to remedy.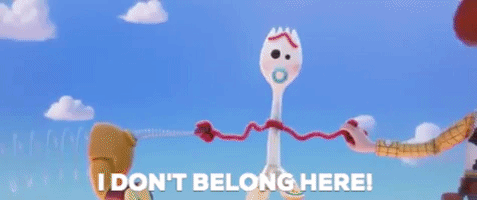 "When it dawned on us that Nora would likely have to spend her 17th birthday at Lurie Children's Hospital, we tried to think of something special that we could do for her," Nora's father Kelly Leonard told Tank's Good News. "She loves Pixar and she loves Toy Story, so I posted on the Caring Bridge blog that I update every day that we would love to be able to show her Toy Story 4 on her birthday on July 10."
Kelly Leonard and his wife Anne Libera both made their marks as creative executives for ChicagoÂ's famed Second City improv group, and theyÂ've tapped their celebrity connections to make sure their daughter Nora is never short on the support and comfort she needs to keep fighting.
Author and Vanity Fair contributor Mike Sacks put out a call to Twitter asking if anyone had a Toy Story 4 screener so that Nora could get a chance to see it.
Anyone have a screener of Toy Story 4 to send to a sick child in the hospital whose birthday is coming up? Her one request. Not a joke.

— mike sacks (@michaelbsacks) June 25, 2019
A "screener" for those not in ~the biz~ is an advanced copy of a movie or TV show distributed to reviewers and other bigwigs. As you can imagine, Disney/Pixar keeps a tight lid on things, so this was no small order, even for the Leonard family.
Tank Sinatra (AKA George Resch) saw SacksÂ' plea for the girl and extended it to his Instagram followers, infinity, and beyond.
Tank also reached out to celebrities, including Kristen Bell, who was eager to lend a hand.
Just heard back from Kristen Bell. SheÂ's asking which hospital.

— Tank.Sinatra (@GeorgeResch) June 25, 2019
And believe or not, it worked. Pixar came through with the Toy Story 4 screener, and made sure Nora is going to get a very happy birthday surprise.
Heard from Pixar now. They just need the hospital and (probably) the girls name. Send via email or whatever works best

— Tank.Sinatra (@GeorgeResch) June 25, 2019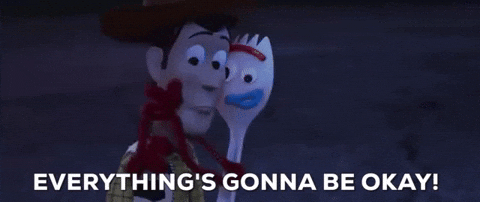 According to Nora's father, "By Tuesday afternoon both Pixar and Lurie [Children's Hospital] confirmed that Nora will be getting a private screening on her birthday."
"We are thankful. We are grateful. In this difficult personal journey—and in a time where our public conversation is so ugly—it's a great reminder that good is present and people do care," Nora's dad said.
ItÂ's nice to know happy endings arenÂ't just for Pixar movies.
Just like Woody says in the movie: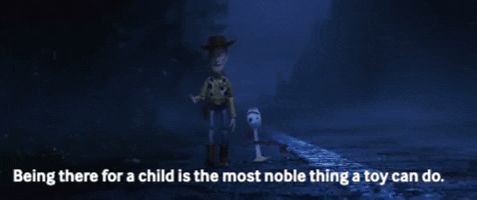 That goes double for human beings.