If you're an animal lover, chances are there's nothing you love more than to see shelter dogs (and cats!) find their forever homes. The number of pets in need of loving humans to take them home and give them lots of love, treats, and cuddles is heartbreaking, so seeing happy furry faces is always heartwarming.
That was definitely the case with Monte, a gorgeous little pup who went from HALO Animal Rescue in Phoenix, Arizona to appearing in the upcoming live-action remake of Lady and The Tramp!
JUST ANNOUNCED: Get a first look at the live-action Lady and the Tramp and more Disney magic headed to #DisneyPlus in the latest issue of "Disney twenty-three": https://t.co/hQMdeDsF1Y pic.twitter.com/BlYN4gwAlO

— Disney D23 (@DisneyD23) August 13, 2019
Monte, a 2-year-old terrier mix, was chosen by Disney to play the role of Tramp in the new version of the animated classic for obvious reasons—he's perfect for the role! With his sweet, soulful eyes and gorgeous little scruffy face, he was basically made for the big screen.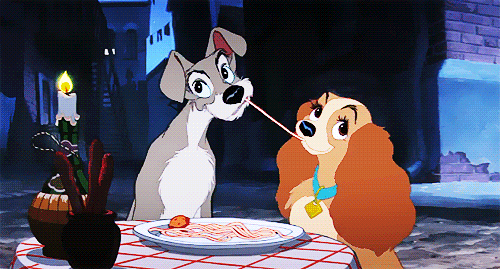 Monte's launch into Hollywood stardom wasn't the best thing that happened to him, though—one of the movie's trainers decided to adopt him, so now he has a family too! That's the happiest ending I could ever have imagined.
Shelter dog Monte really looks like Tramp from Disney's Classic "Lady and the Tramp"-Rescued by @HALORSQ Monty was adopted by a family in California and now he's starring in the remake live-action film. Movie opens this November #LadyandtheTramp #HaloAnimalRescue @FOX10Phoenix pic.twitter.com/tdYTAZo5Wm

— Christine Goodfriend (@GoodfriendC) August 20, 2019
The Lady and the Tramp remake, which will be in theaters this November, features Justin Theroux and Tessa Thompson as the voices of the two lead canine characters. Sam Elliot, Janelle Monae, Ashley Jensen, and Benedict Wong will also have roles in the film, and it's definitely one you won't want to miss.
Monte isn't the only rescue dog in Lady and the Tramp. The cast is full of pups in need of a good home, and HALO is using Monte's rise to stardom as a chance to promote animal adoption and encourage others to take home a pet in need. Hey, if Monte's story can lead to more dogs, cats, rabbits, or any other animals finding a loving forever home, I'd say that's a good thing.
More uplifting stories: