In a normal year, the Super Bowl would include a number of commercials from Budweiser. But this isn't a normal year, and when Super Bowl LV airs on Feb. 7, it won't have any Budweiser commercials for a good reason.
Budweiser announced on Monday that it won't be advertising during one of the biggest TV events of the year for the first time in 37 years.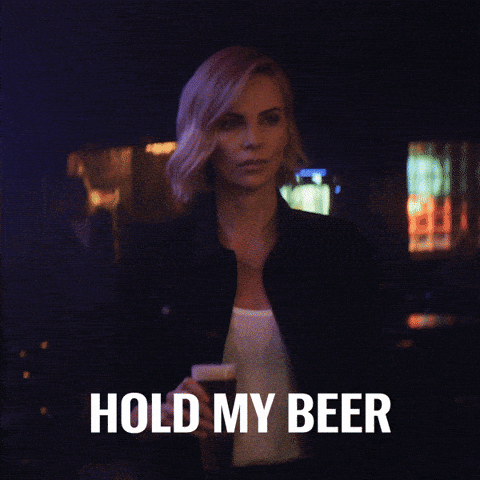 Instead, according to CNBC, it will use the marketing dollars it would have spent on Super Bowl ads to support COVID-19 vaccine awareness and access. They'll still have a commercial running leading up to the big game, but it's only a digital ad that launched Monday, streaming on various digital platforms.
The scaled-down digital ad, called "Bigger Picture," talks about American resilience during the pandemic.
The spot features hopeful images of that American stick-with-it-ness, narrated by actress Rashida Jones.
Last spring, Budweiser memorably resurrected their famous 1999 "Whassup" ad to promote social distancing and mental health.
But that's not all.
Budweiser's parent company, Anheuser-Busch InBev, also will look to donate a percentage of its 2021 advertising airtime to the Ad Council and Covid Collaborative's Vaccine Education Initiative. Budweiser will support its efforts with additional campaigns throughout the year.
As CNBC noted, there's a strategic reason for doing good. Alice Sylvester, co-founder of marketing measurement analytics consultancy Sequent Partners, said that Budweiser is taking purpose-driven marketing to the next level, separating itself from Super Bowl advertisers who will buy commercial airtime.
"It speaks to the long-tail impact of Super Bowl advertising, which is as much about brand building than it is about short term revenue generation," Sylvester said.
The article also noted that Budweiser will still be promoting its beer, with the company giving U.S. consumers (who meet the 21-year-old age threshold) a free beer by going to ABeerOnBud.com between Jan. 25 and Feb. 7.
Other AB InBev brands, including Michelob Ultra, Bud Light and Bud Light Seltzer Lemonade, will be up with commercials during Super Bowl LV.