A hug a day keeps the doctor away? Prehaps…
One doctor in New York City understands the curative powers of physical touch.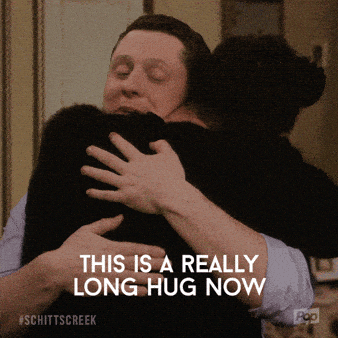 When a New York grandmother recently went to her doctor's office, she said that she hasn't had a hug in over a year. Her doctor wrote an official prescription for her so that she could feel safe enough to finally hug her granddaughter after being fully vaccinated from COVID. 
The woman's daughter, also a doctor, called the gesture necessary, and referred to it as "holistic medical care." 
Second daughter Jessica Shaw took to Twitter to share the handwritten prescription, "You are allowed to hug your granddaughter."
The note is dated March 1, 2021 and is written on official New York state prescription stationary and is signed. The family reunion was an emotional moment for the women and many tears of joy and relief were shed. 
With more and more people receiving their vaccinations, there have recently been signs and glimpses of normalcy, a full year since COVID-19 was officially declared an international pandemic.
While rules for wearing masks and using hand sanitizer still apply, the federal government has reduced their virus mitigation rules for nursing homes. The Associated Press reports that residents, after being fully vaccinated, can safely have in-person visits and receive hugs again.
Many people reacted to Shaw's Tweet, expressing their desire to reconnect with their loved ones.
Moral of the story: get vaccinated and encourage your family members to get vaccinated so y'all can hug each other safely again, with or without a doctor's note.