Kwity Paye has had quite a journey to the NFL.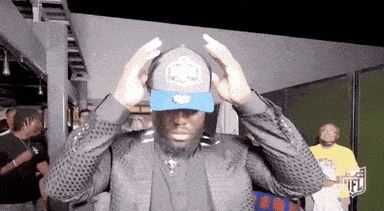 On Thursday night, he was the 21st selection of the 2021 NFL Draft. But before he was drafted, Paye and his mother Agnes had to escape two civil wars in West Africa and make their way to the United States.
Well, Paye is paying back his mother for her courage and strength. On live television, the defensive end told her that she doesn't have to work anymore—he's taking care of her.
After escaping civil war, Agnes made her way to a refugee camp in Guinea. This was where Paye was born. Eventually, Agnes arrived in Rhode Island with her two sons and was able to send them to private school by working two jobs. Then, Paye received a scholarship to play college football for the University of Michigan.
Now Paye, who is the newest member of the Indianapolis Colts, can finally provide for his mother.
He made the announcement to her during an interview with College Game Day's Maria Taylor.
"She's done working," Paye said. "She's retired."
Featured Image: Twitter